~ ENGINEERED FOR ADVENTURE ~

Our exclusive foam brim, floats the hat, provides all-day comfort, brim flips for upwards visibility.
WindSert™ with RingFrame™ Construction
High wind brim stabilization proven in gale-force winds. No flapping brim over your eyes or face, whether hiking, boating, or driving.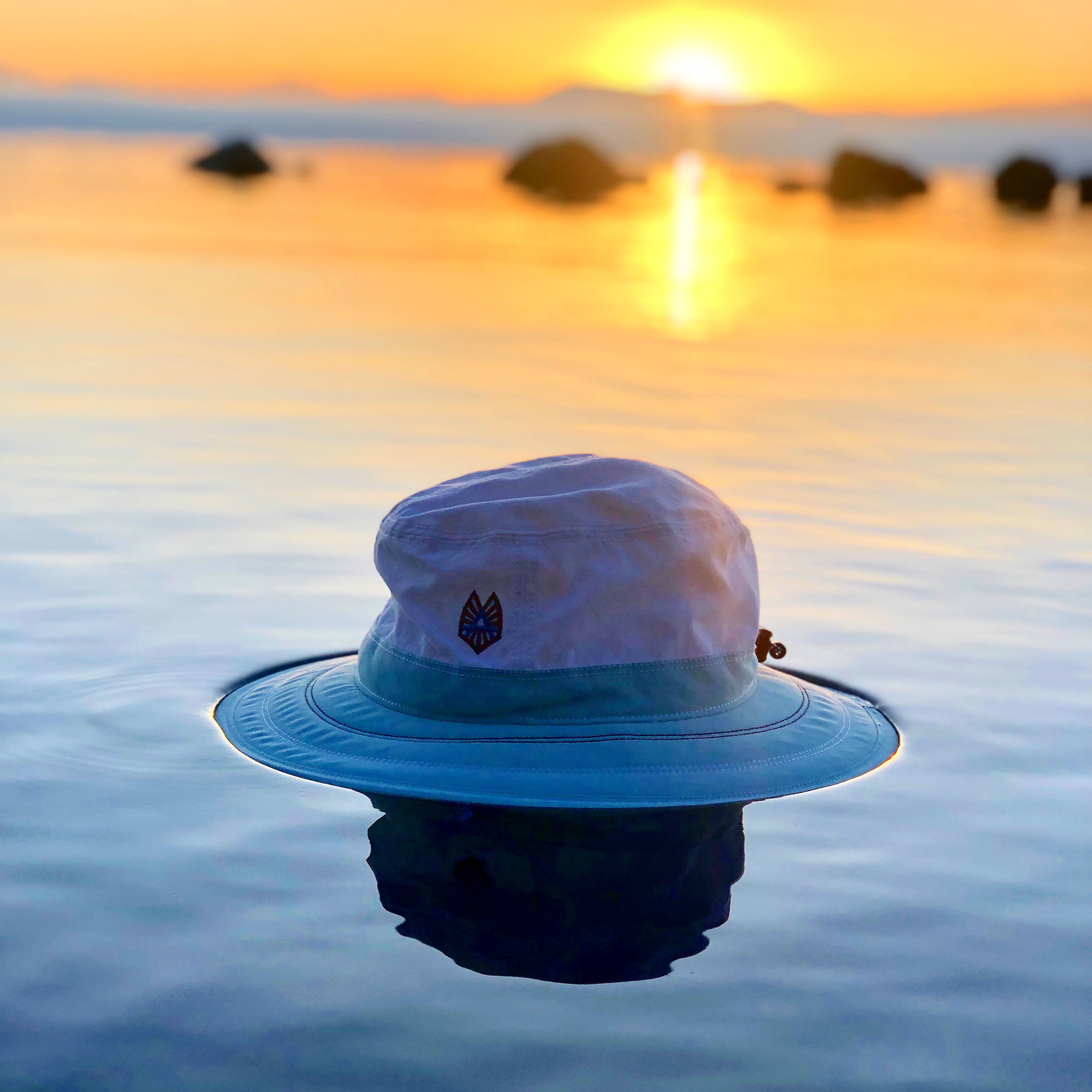 Removable chin strap with ingenious quick release/attach function. Elegantly simple, extra wide for comfort, best in class innovation.
Full circumference fit adjuster incorporates a load-spreading band in the forehead, connecting to the back head's flexible shockcord suspension. Corrosion resistant 316 Stainless Steel eyelets.
"The Arnston Marine™ Tahoe Brim is the hat I always turn to when getting out on the water for a foiling session"
- Kris
"Out on the open water, a good hat is worth its weight in gold. When you're racing and need a hat that will stay on your head, it's worth twice that."
- NW Yachting
"I love the hat, such an awesome upgrade over my old floppy thing."
- 48° North
"I have been racing sailboat for 20 years now and this is the best hat I have found."
- Jonathan Goldsberry
"Don't look any further for a hat that will stick on your head in any condition and keep the sun completely out of your face so you can focus on whats important out there."
- Kris Thompson
" If you are wondering if you should pull the trigger on this hat don't hesitate as it's going to be your favorite hat all summer long!"
- Christian Gennerman
"This hat worked great for racing in the gorge! Always stays put, and keeps the sun off. Even stays in place while kiting!" - Scott
"Simply put, the best hat I've ever owned, sailing or otherwise."
- Duncan Stamper